HANDI KAYAK
Kayaking group sessions for disabled people.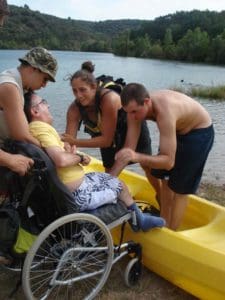 We give people with various physical challenges the oportunity to experience the beauty of the wilderness through kayaking and canoeing.
You will be guided by Christophe, an experienced and trained parasports instructor.
Session objectives
• Getting acquainted with the various boat types.
• Canoeing or kayaking along the lake and river flatwater.
• Connection to the river wildlife along the breathtaking surroundings of the Verdon Gorges and The Baudinard Canyon.
We can offer personalised service and sort out a tailored session with your support team so as to meet the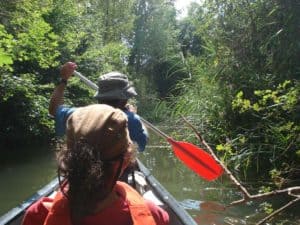 users' expectations.
We can also provide fully accessible group accomodation thanks to our partnership with L'Escargot located in the town of Quinson.
All public and private institutions welcome
Call us for pricing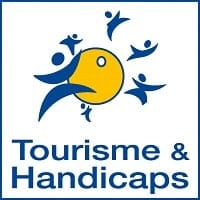 Public : public institut or private, center, individual
For the  groupes, Price and quotes: Contact us.
For  individual, see price in activity page : Encadrement canoë kayak