IMPORTANT NOTICE: On the Verdon, the practice of rafting is subject to water releases from the EDF dam located upstream of the river above Castellane. The releases are regular ONLY in July and August (Tuesdays and Fridays).
Thus, outside the summer period, this activity being too random, we do not offer it.
Formule Découverte : 40€/pers
– 8 km (Castellane to Chasteuil beach);
– About 1h30.
– Course accessible to all and to the whole family, in a magnificent setting, with some sporting passages. Come and experience a moment of pleasure in the conviviality.
– Minimum age: 8 years old.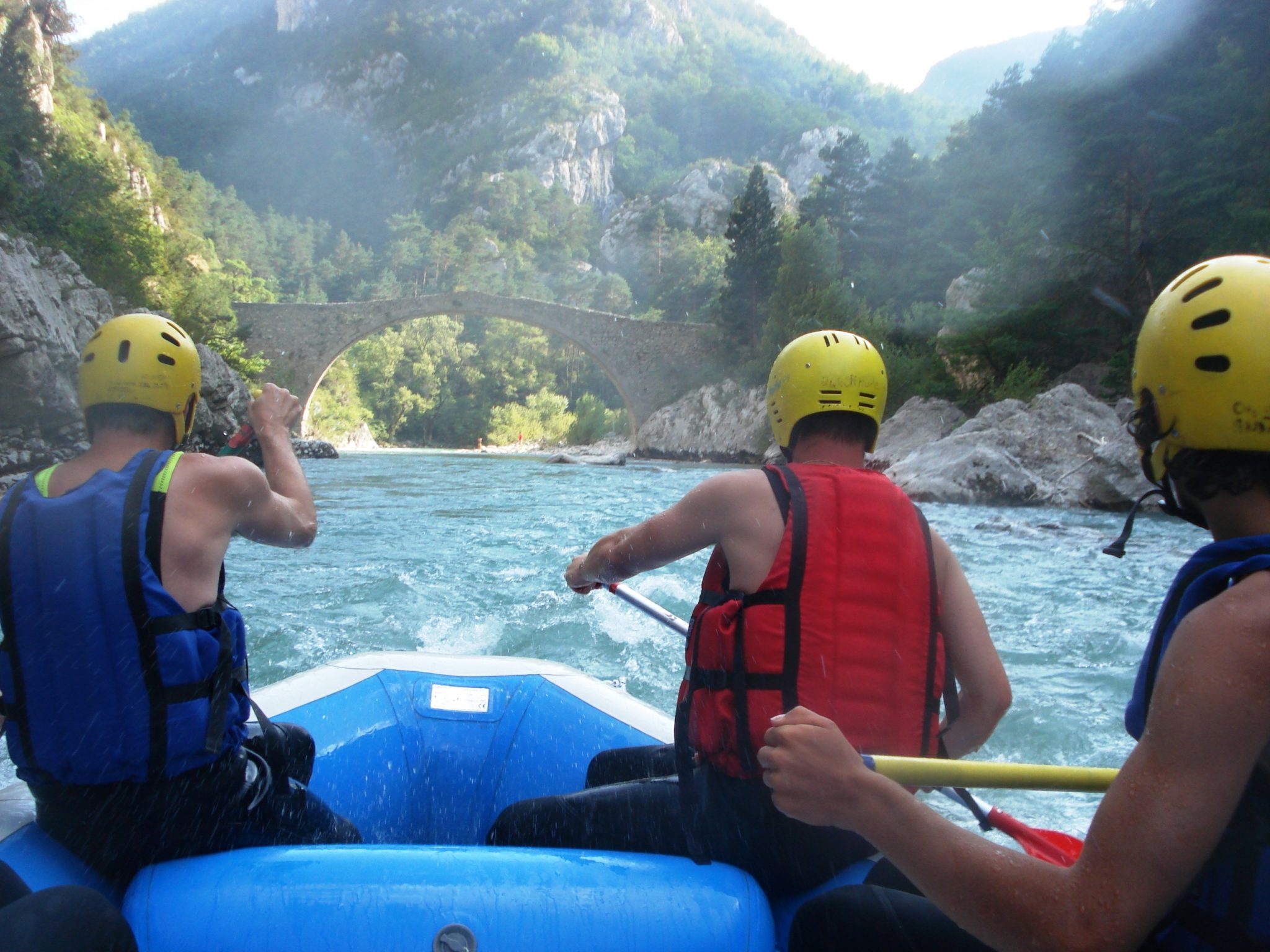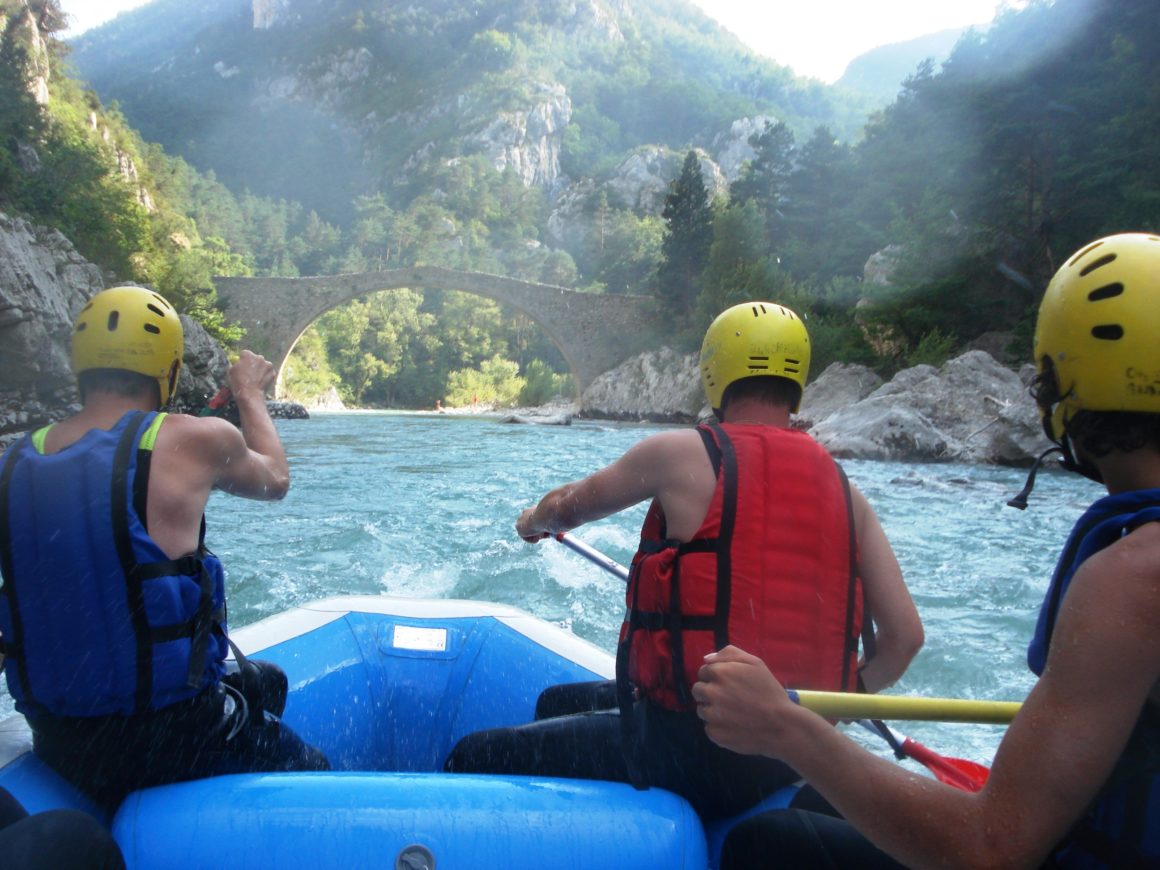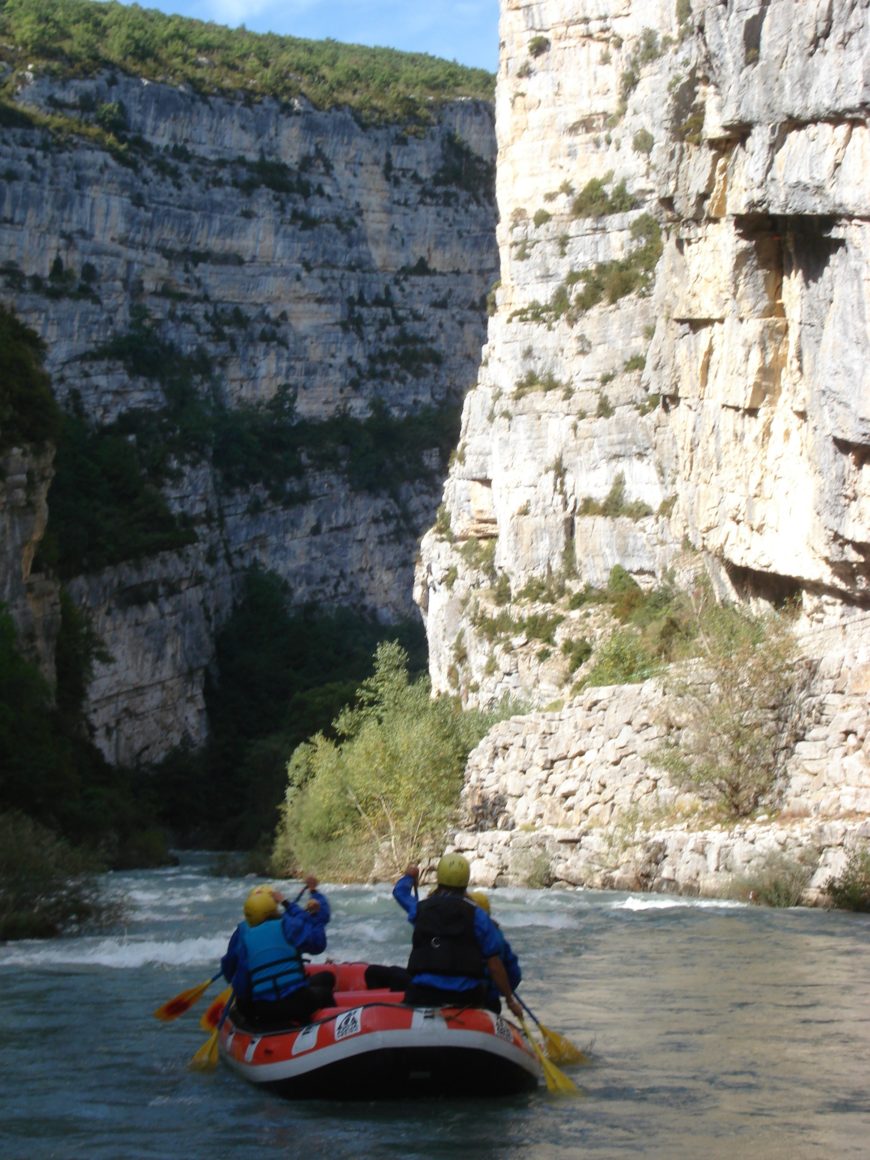 Formule descente : 50 € /pers
– 15 km (from Chasteuil beach to the sublime point or Castellane to the sun bridge);
– About 2h30
– Unforgettable adventure in the Gorges du Verdon! A little more sporty than the discovery route because it is longer. A few passages that stir well and a final in a grandiose setting at the entrance to the Verdon Canyon.
– Minimum age: 8 years old.
Please note: A short 10-minute walk to get back to the exit with boat portage.
Caution : All guided tours are made upon reservation only